Crucial clock ticking for ITA recipients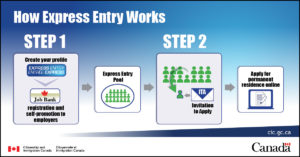 T
he coveted Invitation to Apply, or ITA, is a sought-after opportunity to come to Canada. All applicants want one. Fewer than one in four of all profiles in the Express Entry pool receive an ITA. Once you have an ITA, you have a use-it-or-lose-it  opportunity.
Immigration consultants have two big advantages over the do-it-yourself approach: A good consultant does this work frequently, and is fast and accurate, with a system for tracking what you need to make good your ITA on time and with precision. Not being you, the consultant isn't as emotional or under the stress about the ITA as you are. That makes things go more quickly. You should also read our web site about mistakes to avoid, so that the pitfalls that cost so many people their savings don't happen to you.
If you have received an ITA:
You need to take the next three months of your life very seriously;
From the date that you receive the ITA, you have 90 days to accept the invitation by completing the application for permanent residency for you and your family, and submitting all the required documents to substantiate your application;
Any material changes to your situation that initially provided you points must be reviewed before you accept the invitation. For example if you no longer have a valid job offer, but will receive one from another employer before the deadline, you may consider moving forward.
What to watch out for:
If your Language Test has expired, you must re-take the test, and score the same or better than before;
Have you or a member of your family been charged with a criminal offence since your profile was submitted?
You will have to obtain security certificates from every country in which you have lived for more than six months;
You and your family must undergo medical examinations;
Your travel logs must account for every place to which you and your family have travelled outside of your birth country;
Your education and work experience must match whatever you entered into your Express Entry profile – more importantly you must provide evidence for everything that you claimed in your profile.
Between 25 and 30 percent of all ITAs issued either expire, or are declined by the applicants. Canada is still looking to improve this system by addressing different factor changes, and more relevant thresholds. In particular, Canada is trying to address the apparent inequities experienced by the skilled trades. We can reasonably expect this percentage to increase in the months to come.
Permanent resident applications submitted within the 90-day deadline go through an initial screening period where the applications are reviewed for "completeness".
If an application is missing a document, or contains a document in a format other than what was stipulated, that application is "rejected' and the applicant is immediately notified. There is no appeal. This mistake means that the applicant will have to start all over again by submitting a new profile in the Express Entry system.
Don't take a chance on losing the opportunity to come to Canada with a precious ITA. Call or e-mail us at Upper Canada Immigration Consultants, and get us working on your side.